A poster series highlighting the achievements of 3 famous inventors — Claudius Ptolemy, Gladys West, and Kursat Ceylan.
How can 3 distinct inventors be defined through the manipulation and composition of typography and image?
Cutting out each letter of each inventor's last name, I shined light through while gently waving the letter. This created an exciting blur effect that gave me a lot of opportunities to later manipulate in Photoshop.
Picking images that represent each inventor, I fused the image with letters on Photoshop to give subtle index clues on each poster.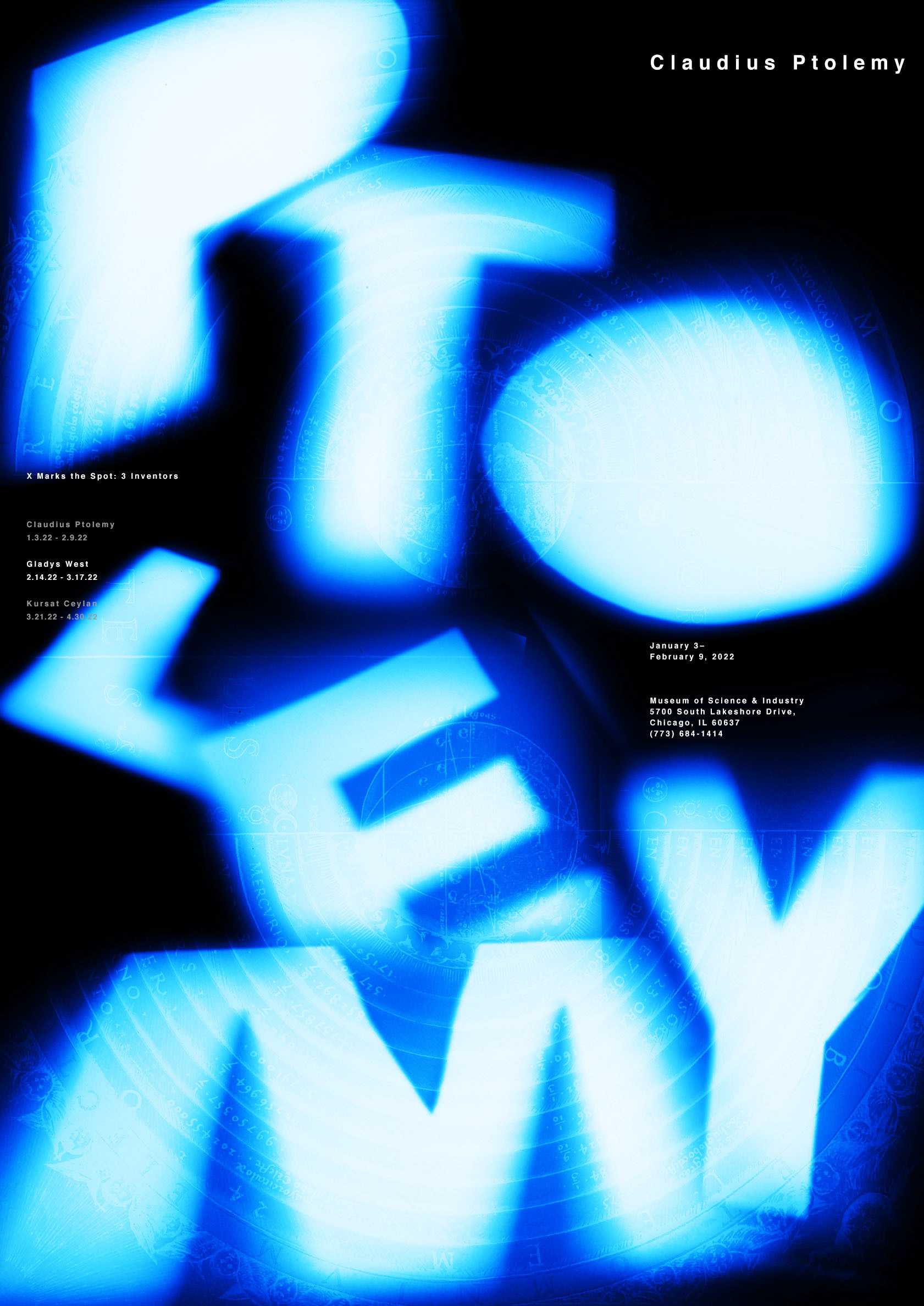 Claudius Ptolemy
Egyptian astronomer Claudius Ptolemy was renowed for developing his Geocentric Model of the universe.
In the poster, the letters spelling PTOLEMY are placed sporadically, symbolizing celestial bodies within our solar system. 
Gladys West
American mathematician Gladys West is acclaimed for her contributions to the development of the GPS. 

In the poster, the letters spelling WEST are angled sharply in all directions, symbolizing her advancements in mapping and her strength in navigation through GPS.
Kursat Ceylan
Turkish Inventor Kursat Ceylan is widely acknowledged for co-founding WeWALK; A company with a developed smart cane designed to help people with visual impairment.
In the poster, the letters spelling CEYLAN are arranged in strong back and forth, up and down, movements to symbolize crosswalks, and the constant paths blind people have to take to navigate their world.
Mockups provided by Dribble Graphics and PixPine